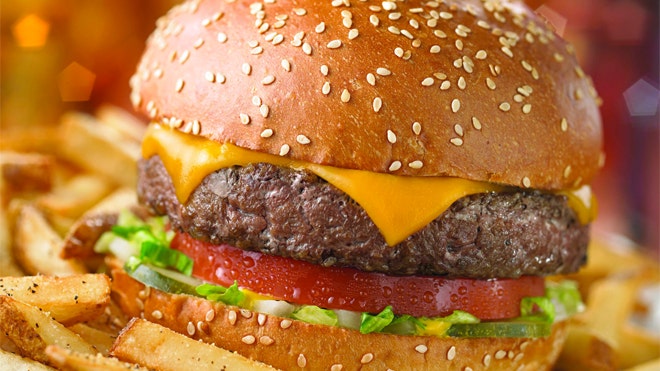 America's favorite food? Not everyone may agree, but according to the Hard Rock Cafe, the answer is clear: the hamburger.
To celebrate National Burger Month, which falls in May, Hard Rock surveyed fans around the globe to determine international burger-eating habits and gain some insights as to why this American staple has become an international favorite. Some key findings:
About 73% of survey respondents said they eat at least one and as many as five burgers per month
Some 22 %of fans cited cheese as their favorite burger topping. Cheddar was the choice for more than 55% of respondents
International relations … the American burger is best suited for a French companion; 60%  of those asked named French fries as their burger's perfect mate
Buns reign … 89% of respondents wouldn't think of enjoying a burger without a bun
Roughly 30% of burger connoisseurs surveyed prefer their burger cooked medium-well – with a slight pink center
To celebrate National Hamburger Month, fire up the grill and set up a sensational hamburger bar that family members and friends will definitely love.
Image source: Fox News
Filed under: Entertaining, Family, Festive foods, Fun party ideas, Holidays, Teen party ideas, kids parties | No Comments »